Buy a hydrojet – is the purchase worth it?
"Why should I buy a hydrojet?"
That's a good ques­tion! Let us pre­sent five argu­ments to show you why it's a matter of course.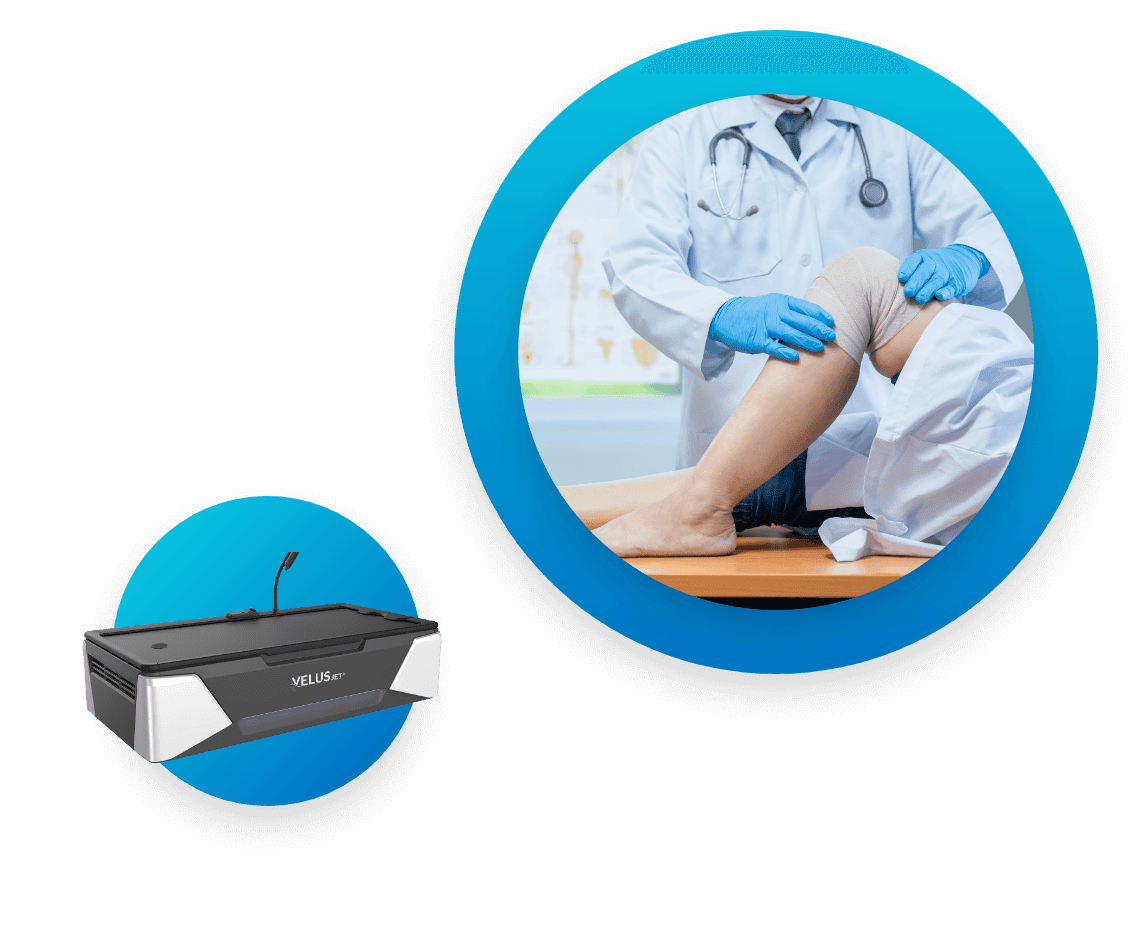 THE OPTIONS OF A HYDRO MAS­SAGE BED
A hydro mas­sage bed can find its place in many busi­nesses: the wide variety of inte­rested par­ties buying hydro­jets range from phy­sio­the­ra­pists to gyms and hotels. Of course: It is an ideal exten­sion of the offer, also making it easier to dis­tri­bute per­sonnel capacities.
The most important mas­sage sequences, e.g. ali­gned with body regions, are pro­grammed ex works

Themed mas­sages can be stored on cards to repeat sequences wit­hout any per­sonnel effort

Hydrojet-spe­cific soft­ware such as that from VelusJet® allows manual crea­tion of soft­ware that can be saved on sel­ected cards
The hydro mas­sage bed is a proper cus­tomer magnet.
A hydrojet is a par­ti­cular asset for gyms and similar com­pa­nies. The com­bi­na­tion of health-sup­porting aspects and well­ness invites cus­to­mers to use it regularly.
WHEN A HYDRO MAS­SAGE BED PAYS OFF PARTICULARLY
You will profit par­ti­cu­larly from your purchase of a hydrojet if your com­pany is
inten­sely using the­ra­pists: Hydrojet mas­sage will allow them to treat ano­ther patient at the same time
working in the well­ness sector: A hydrojet has been proven to pro­vide greater rela­xa­tion and less stress.
working in the medical area: Tre­at­ment of many con­di­tions, from tense mus­cles to arthritis, can be sup­ported with a hydrojet – and billed to the health insurance.
Are you loo­king for an exten­sion of your offer that attracts and retains customers?
Notice: A hydrojet can also be acquired for pri­vate use – e.g. to counter per­sis­tent ten­sion or as an addi­tion to your own home spa.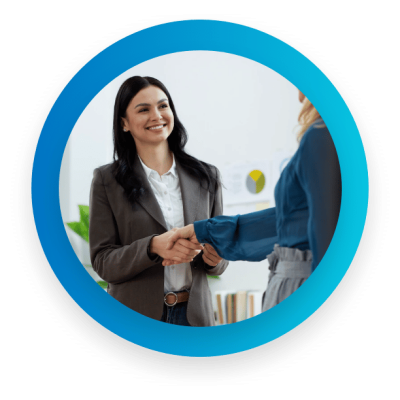 Park­hotel Bie­le­feld Milser Krug
Phy­sio­the­rapie Wiesenhof
Hydro­jets are bought by pri­vate indi­vi­duals as well as by two types of com­pa­nies: those with a medical ali­gnment, and those spe­cia­li­sing in well­ness and fit­ness. Tech­ni­cally, the device is the same. However, the VelusJet® comes with some addi­tional medical pro­grammes. The water mas­sage beds stand out in both areas: reli­e­ving ten­sions and trig­ge­ring relaxation.
Your advan­tage: Our VelusJet® is marked as a class-IIA medical equip­ment: you will be able to charge the tre­at­ment accor­ding to the fee sche­dule. Our Hydrojet also has been TÜV-tested for medical use.
Buying a hydrojet repres­ents a ver­sa­tile solu­tion in the wellness
— and medical industries.
THE HYDRO MAS­SAGE BED VERSIONS
You can choose exactly the model that suits your needs when buying a hydrojet. The VelusJet® is available in three versions:
For beg­in­ners with the least pos­sible per­sonnel expen­diture as possible

Easy ope­ra­tion using of a dial and use of VelusJet® user cards

Pre­con­fi­gured themed massages
For expe­ri­enced therapists

Intui­tive con­trol with PC soft­ware and self-pro­grammable cards

Pre­con­fi­gured and cus­to­mi­sable themed massages
VelusJet® Plus Professional
For hydrojet pros with the hig­hest demands

Easy to ope­rate with touch panel and software

Themed mas­sages as well as spon­ta­neously adjus­table sequences. Addi­tio­nally ope­rated by touch panel
Ihr Vor­teil:
Das Touch Panel kann an ver­schie­denen Posi­tionen an der Liege sowie auch an die Wand befes­tigt werden.
Für jede VelusJet® Aus­füh­rung ist ein Upgrade auf eine höhere Stufe jeder­zeit möglich.
Your advan­tage:
The touch panel can be mounted in dif­fe­rent posi­tions on the bed as well as on the wall. All VelusJet® ver­sions can be upgraded to higher levels any time.
Buying a hydrojet gives you a large sel­ec­tion of models with func­tions and fea­tures to meet your par­ti­cular needs.
The dif­fe­rent types and their advantages
Themed mas­sages
2‑pump tech­no­logy
Sepa­rate nozzle control
Con­trol unit with dial
Class IIa device
Addi­tional use per card
Themed mas­sages
2‑pump tech­no­logy
Sepa­rate nozzle control
Con­trol unit with dial
Class IIa device
Addi­tional use per card
Voice output
Jet Center PC software
Manage mas­sage quota
Remote main­ten­ance function
Upgradeable
Themed mas­sages
2‑pump tech­no­logy
Sepa­rate nozzle control
Con­trol unit with dial
Class IIa device
Addi­tional use per card
Jet Center PC software
Manage mas­sage quota
Remote main­ten­ance function
Capa­ci­tive 10″ touch panel
Mas­sage library with 30 themed massages
Con­trol of trigger points
Track mas­sage posi­tion in real time
Indi­vi­dual massage
THE PRICE-PER­FOR­MANCE RATIO
Prices for hydro mas­sage beds can vary greatly. The best value for money is offered when buying a hydrojet – like the VelusJet® – right from the manu­fac­turer. Our pro­ducts are fully pro­duced in our own fac­tory: we gua­rantee qua­lity from soft­ware deve­lo­p­ment to assembly.
Your advan­tage: You can always be cer­tain of the effec­ti­ve­ness and safety of a VelusJet®. We will test every single unit for 72 hours in con­ti­nuous ope­ra­tion before delivery.
The better the price/performance ratio of a hydrojet, the faster it will pay off the expense. Expe­ri­ence shows that cus­to­mers are curious about it – and often use it regu­larly after the first test.
Advice: You can find many oppor­tu­ni­ties in Ger­many to expe­ri­ence the VelusJet® mas­sage if you would like to try out the hydrojet before buying one.
Buying a Hydrojet equals an invest­ment in your com­pany
– one that pays off quickly to boot.
When buying a VelusJet®:
2 pumps for 2 nozzles: A stronger mas­sage power (7.4 bar per pump) and the option of ope­ra­ting the jets asyn­chro­no­usly (alter­na­ting pressure)

Metal nozzle tech­no­logy: Long-lived and safe

Short deli­very times: We respond to your requests quickly and in a cus­tomer-ori­ented manner

The best price: Your device will come fresh from our manu­fac­ture. Yet, it is less expen­sive than buying other models through com­plex dis­tri­bu­tion structures

Simple and cost-effi­cient maintenance

Deve­loped and pro­duced in Germany
When buying other hydrojets:
One pump for all nozzles: Weak pressure

Düsen­technik oft aus Plastik: Emp­find­lich und anfällig

Nozzle tech­no­logy often made of pla­stic: Sen­si­tive and vulnerable

Long wai­ting times: Deli­very often takes months Other hydro­jets tend to be sold through dea­lers, which drives up prices

Ela­bo­rate and expen­sive maintenance

Envi­ron­men­tally harmful out­sour­cing and lower qua­lity standards
A VelusJet® gives you 20 years of accu­mu­lated exper­tise that will benefit not only you,
but also your customers/patients.
OF COURSE, BUYING A HYDROJET WILL PAY OFF!
Cus­tomer satis­fac­tion: Adding a hydro mas­sage bed to your offer makes it more attrac­tive to new and exis­ting cus­to­mers a like.
Com­pre­hen­sive: The hydrojet opens up a wide range of oppor­tu­ni­ties in the medical and well­ness sectors.
Needs-ori­ented: Buy just what you need – the hydrojet model to match you.
Amor­ti­sa­tion: The hydro mas­sage beds are always popular – and they pay off quickly.
High qua­lity: Rely on hydrojet qua­lity with a VelusJet®: You are buying a long-lived pro­duct to effec­tively sup­port your busi­ness and staff.
Please contact us if you have any ques­tions about the VELUSJET®.
If you want to use the most reliable
device on the market as well, we shoud talk
Are you inte­rested in a Velusjet?