HYDROJET FOR ORTHO­PA­EDIC SPECIALISTS
The VelusJet® medical lives up to all medical requi­re­ments required for bil­ling the various mas­sage pro­grams as IGeL ser­vices in ortho­pa­edic prac­tices. Many phy­si­cians are love this the­ra­peu­ti­cally useful and eco­no­mi­c­ally rewar­ding addi­tion to their prac­tice offe­rings. In con­trast to other hydro mas­sage beds, the VelusJet® medical can per­form com­plex medical mas­sage tech­ni­ques thanks to our unique dual-pump tech­no­logy – without requi­ring any addi­tional staff.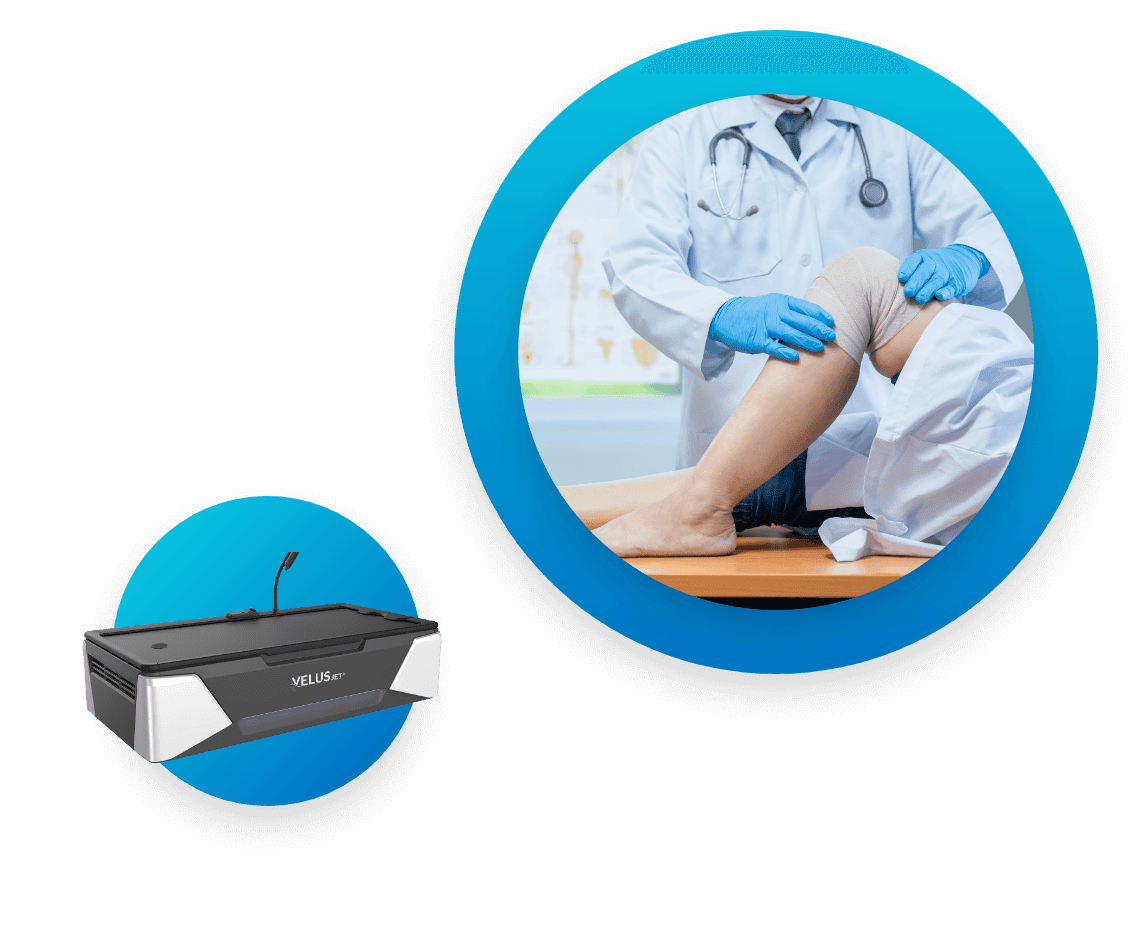 INTE­GRA­TING THE HYDROJET INTO THE PRO­CESSES OF YOUR ORTHO­PA­EDIC PRACTICE:
The enc­losed "Jet­Centre" soft­ware lets you com­pile mas­sage pro­grams for the patient during the initial exami­na­tion and save them in the patient file of the soft­ware. Your patient will then receive an RFID card with a mas­sage pro­gram adapted to their sym­ptoms. They can call them up directly on the VelusJet® medical without any fur­ther supervision.
Park­hotel Bie­le­feld Milser Krug
Phy­sio­the­rapie Wiesenhof
TEST THE VELUSJET FREE OF CHARGE AND IN REAL OPERATION
VelusJet® medical and VelusJet® well­ness are in use throughout Germany.
Would you like to pre­cede your purchase decision with a 1:1 test?
Visit one of the faci­li­ties that have been suc­cess­fully using the VelusJet® for years. You are going to love it.
Please con­tact me if you have any ques­tions about the Velusjet.
If you want to use the most reli­able
device on the market as well, we shoud talk
Are you inte­rested in our Velusjet for ortho­pedic practices?